Jobs
08-Feb-2023 to 26-Apr-2023 (EST)

Toronto, ON, CAN

19.00-21.00 per hour Bi-weekly pay

Hourly

Full Time
Excellent Benefits package, after completion of 90 day probation
---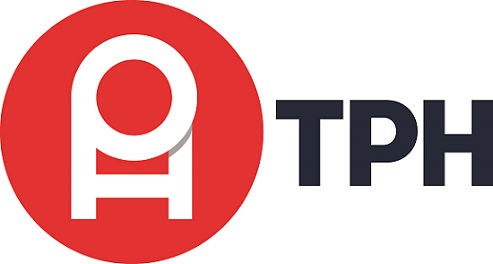 TPH is now hiring for the following positions in Toronto, ON:
Finishing & Fabrication Specialists
The objective of these roles is to understand the scope of the project and accurately complete it from start to finish. The Finishing & Fabrication Specialists fabricate, assemble, bind, and finish all of the components to complete a project while allowing sufficient time for the order to be delivered. For each step in the process, the Specialists are responsible to prioritize daily production and organize materials needed for the next job; in doing so, they use materials & time responsibly to minimize delays. They are part of a production team that has the satisfaction of seeing their good work materialize into great projects and products for our customers.
How you will make an impact
Strong customer service experience

Able to collaborate with the customer to achieve their vision

Following the work order details, plan and execute the project from the printing process to the finishing and shipping to the customer on time every time.

Estimating time requirements for project completion including customer needs, machine capabilities and resources

To set up, operate and troubleshoot equipment correctly and in accordance with safety standards while maintaining production standards and efficiencies

Working safely to trim, custom cut, laminate and transform digital print products into high quality products that exceed our customer's expectations

Perform routine preventative maintenance on equipment to keep it performing at optimal levels

Inspect finished work for quality control and accuracy

Problem solving in a fast-paced manufacturing environment

Collaborate with the team to innovate new products and finishes

A desire to learn and back up other team members
Skills and Experience
Thorough knowledge of materials/substrates used in a digital printing environment

Ability to follow processes and procedures safely and accurately

Safely lifting and loading and moving materials and substrates that range up to 50 lbs consistently

Computer literate with knowledge of Adobe Creative Suite, Acrobat Pro, MS Office

Knowledge of the digital, offset and/or large format printing process is an asset

Experience with pre-press software is an asset

Knowledge of Zund Cutter or Digital Cutting tables operation is an asset
Welcoming Applications from Arriving Ukrainians
Considering the ongoing humanitarian crisis in Ukraine, TPH is committed to help provide employment opportunities to displaced individuals and refugees as they arrive in Canada. If you have a background in manufacturing or technology and are interested in any of the positions listed above, please apply with your resume and contact information and a member of our recruitment team will reach out to you
ABOUT TPH
Since 1961 we have served Canadians as part of the community. TPH is delighted to join the list of respected organizations that have been recognized as one of Canada's Greenest Employers of 2021. As a result of our environmental initiatives, The Printing House was rated North America's most forest-friendly printer in Canopy's 2019 Blueline Ranking, the only comprehensive assessment of the environmental performance of North America's printers.
Inclusion and Equal Opportunity Employment
TPH is an equal opportunity employer that values diversity and inclusion. Accommodations are available upon request for candidates taking part in all aspects of the selection process. If you believe TPH is a good fit for you, feel free to submit your application, we would love to hear from you.
Learn more at TPH.CA