Jobs
27-Feb-2023 to 31-Mar-2023 (EST)

Burlington, ON, CAN

20.00-23.00 per hour Bi-weekly pay

Hourly

Full Time
Excellent Benefits package, after completion of 90 day probation
---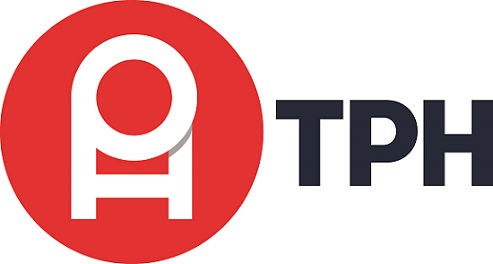 The purpose of the Project Advisor role is to assist the Manager in immediately responding to the volume of inquiries by consulting on Customer requests, making recommendations and then turn this into detailed quotes and work orders; then using SSOF, expedite each order into production.
The ideal applicant will have strong communication and customer service skills. Attention to detail and the ability to both work on tight deadlines and build customer relationships during times when we are less busy are an asset. Candidates must present a polished, professional image and be able to accomplish several tasks daily with tight deadlines. Candidates must possess proven multi-tasking abilities, be punctual and very personable, outgoing and customer service focused. Supervisory or customer service skills are mandatory.
Position Title: Project Advisor
Employment Type: Full-time, hourly
Location: Burlington, ON
Reports to: General Manager
What you will be doing
Assisting the Manager in immediately responding to inquiries

Capturing the Customer's specifications into detailed estimates or work orders

Job specifications, pricing details and other instructions are clearly itemized

Expediting work orders into production.

Ensuring that all work in the location is moving along and will be complete prior to customer deadline

Cash handling and invoicing is done in strict compliance with TPH? policies and procedures

Ensure account and contact information is regularly verified and updated and the Manager is always kept informed of status.

Working with the manager to maintain customer relationships

Ensuring the accuracy of data inputted into our systems
Skills that you bring...
Experience with MS Office

Experience with CRM tools is an asset

Customer Service experience in a retail environment

A consultative approach to working with our customers

Team leadership skills

Estimating and upselling

Strong written and verbal skills
You are:
Detail Oriented/Accurate

- close attention to and

review of work orders for accuracy and completeness, quality control

Sense of Urgency

- will enjoy working in a fast-paced deadline driven environment

Reliable

-

ability to work at a consistent rate of productivity, punctual and a strong work ethic

Coachable

- open to feedback,

able to collaborate and communicate with team members and customers, open to suggestions, adapt to new technologies.

Problem Solver

- ability to innovate, open to new ways of getting the job done, willing to consult with others to find a 3rd way, when unexpected challenges arise the ability to trouble shoot and consult teammates to find solutions.
Who is TPH?
TPH is a Canadian-owned family business operating 65 retail production centres in British Columbia, Alberta, Ontario & Nova Scotia. Since 1961 we have served Canadians as part of the community. TPH is delighted to join the list of respected organizations that have been recognized as one of Canada's Greenest Employers of 2022. The award, presented by MediaCorp Canada Inc., is given to employers that lead the nation in creating a culture that values sustainable initiatives and environmental awareness. As a result of our environmental initiatives, TPH was rated North America's most forest-friendly printer in Canopy's 2019 Blueline Ranking, the only comprehensive assessment of the environmental performance of North America's printers.
Inclusion and Equal Opportunity Employment
TPH is an equal opportunity employer that values diversity and inclusion. TPH does not discriminate based on race, citizenship, creed, gender, sexual orientation, age, marital status, disability, or other protected characteristics and is committed to employing a diverse workforce. Accommodation is available upon request for candidates taking part in all aspects of the selection process. Your accommodation request will be maintained as personal and confidential. If you believe TPH is a good fit for you, feel free to submit your application, we would love to hear from you.