Jobs
22-Jun-2022 to 22-Jul-2022 (EST)

Toronto, ON, CAN

19.00-22.00

Hourly

Full Time
Excellent Benefits package, after completion of 90 day probation
---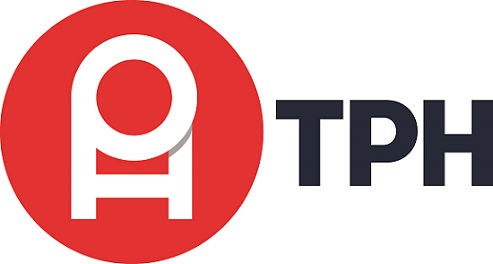 Project Advisor, Online Services
If you thrive in a fast-paced environment, are a proven problem solver and are service-oriented, then this is an exceptional career opportunity in the printing industry. We have a vacancy for a Project Advisor, Online services to work closely with our customers placing orders through TPH.CA. Solid experience in the Digital Printing Process across a wide range of products, will enable you to consult with, and make recommendations on substrates, printing process, and file preparation to achieve outstanding results every time. Work with state of the art equipment and materials to create important customer jobs that make an impact. At TPH, we care about providing the support necessary to help you grow professionally and develop valuable skills applicable to the printing industry and beyond.
ACCOUNTABILITY
Project Advisor, Online Services plays a vital role in the overall customer experience, continually making the moments of truth matter for the customer. Knowledgeable in digital printing, the Adobe Suite, and the TPH Culture, you may have to consult on the right solution for the customers' need, but ultimately play a vital role in ensuring print-ready files are delivered to the producing branches and ensuring our promise to the customer is met.
You are driven to provide service excellence to your stakeholders and customers by owning your initiatives end to end and continually look for opportunities to provide your expertise to drive improvement and change. You like to "make the sale," love people and are a stickler for meeting deadlines.
RESPONSIBILITIES
You are the in-house expert for TPH Online Services and the interface between TPH, the Local Production Center and the customer.
Interact with, and immediately respond to, Customers on the phone, by email and through our online chat systems.

Monitor orders that have failed pre-flight checklist and expedite work orders into production, while ensuring the accuracy of the data inputted into our POS systems.

Contact customers for orders that are not print-ready, or correct customer files to ensure accuracy.

Survey customers, new and/or established to solicit feedback.

Resolve customer concerns and escalations.

Attend daily/weekly meetings and brief the team on ordering trends, feedback and suggest ways to improve the user experience.

Engage with third party vendors or Production Centre's to resolve any possible issues.

Create and manage coupons in our e-commerce platform, Magento.
QUALIFICATIONS
1 to 3 years of related experience in a similar role within a fast-paced environment

Professional Diploma or Degree in Graphic Design or related field preferred

A self-starter with the ability to excel and execute overall direction

in a fast-paced environment

Capable of making key decisions under pressure and communicating with internal and external organizations to execute those decisions in a timely manner

Ability to manage relationships with various internal and external stakeholders

Present a confident and consistent approach and always leaves a positive impression, even when dealing with difficult issues

Absolutely unquestioned personal ethics/integrity/honesty and the willingness to demand the same from his/her peers

Expert knowledge in Adobe Creative Suite Software (Photoshop, Illustrator, InDesign, etc.)

Proficient in Microsoft Office Suite; Outlook, Word, Excel, PowerPoint, etc.

Adobe Magento, Enfocus Switch workflow and Microsoft Dynamics CRM knowledge preferred.
Why Work at TPH
We understand and live by the phrase, "People are the biggest asset of any business", but it's more than that; it's about communities, and living and working sustainably. Partnerships are what build successful businesses, and creating a strong relationship is our top priority - environmentally and professionally. We believe in helping others help themselves. Our full time Charitable Office works to give back to the communities in which we operate. We are proud to display our employee, charitable and sustainability achievements. We partnered with our employees, customers, and vendors to become the #1 Most Forest Friendly printer in North America. We are one of Canada's Greenest Employers.
TPH is an equal opportunity employer that values diversity and inclusion. Accommodations are available upon request for candidates taking part in all aspects of the selection process. If you require accommodation please contact our recruiter at markmmr@tph.ca . If you believe TPH is a good fit for you, feel free to submit your application, we would love to hear from you.